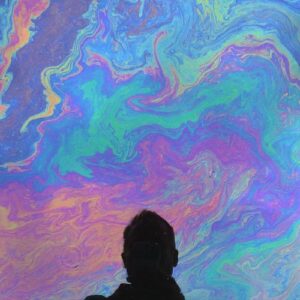 05/11/16 UPDATER
So my site got hacked and I had to rebuild. I am glad that someone found my personal music website to be a great place to try and peddle their wares. Problem solved, for now. But thanks for your patience as I tweak and such.
I posted the recording of the premiere of my dissertation, GONNA GET YOUR SOUL START DANCING, on my LISTEN page. Y'all got ears: go listen, dammit! It's the sequel to MINDJOB, so it grooves, bangs, shimmies, and loves you. Thanks to the IU NEW MUSIC ENSEMBLE and conductor/wizard David Dzubay for giving it such a wonderful maiden voyage.
So what's next? You should check out what I have cooking with the next piece on my horizon. Here is a link with details for potential collaborators. I have opted not to go through Kickstarter and the like for many reasons, but I'm not going to bore you with that. Anyway, check it out and feel free to share it with someone who might be interested. Thanks!
11/19/15 ALARM WILL SOUND made me proud
ALARM WILL SOUND performed MINDJOB (Version 2), a piece I originally composed for them, live at Merkin Hall on October 22nd. The performance was part of the ACO SONIC FEST and this recording proves why AWS is the absolute best at what they do. Check it out!

10/01/15 It's Been a While
Lots of great things have happened this year. Although there are three months to burn before '016 comes in covered in afterbirth, I will give you an early year-end summary. I was cranking out notes on my dissertation in Bloomington up until the beginning of March. That's when I packed my stuffs and headed way up the road to Cortlandt Manor, NY to do a Copland House Residency. It was a life-changing experience, needless to type. Just when I thought that I was over the fact that I was living in Copland's house, his ghost would emerge and remind me that I was someplace special. That place is truly magical and I definitely benefited artistically from being there. My residency was six weeks long and I needed to compose five minutes of music to complete my dissertation while I was there. Let's just say that five days before I was set to leave, I was wondering where all of the notes were. 
And then it happened. It all just poured out in this flood of the blues, syncopation, and mayhem. It was if I was just watching it happen as opposed to doing it. So what exactly was I doing for the previous five weeks? I was improvising and dancing. That's where the music came from. Instead of the act of composing being the conduit for the notes on a page, it was playing that was the conduit for composing. Because of that, the end result was much different than anything else that I had ever composed. There is a vitality to the finished product that I feel was lacking in some of my other music. It felt conjured instead of composed. Needless to say, I was quite happy with the end result. 
Here are some other things I experienced whilst there (off the cuff, of course): Black Cow Coffee errrry day, Hummingbird Jamaican restaurant, Torst and Brooklyn Brewery with my cousin Barbara Podgurski (the first time we ever met), a Seder at Rachel Seed's, Korean Salmon cake experiments, Seinfeld re-runs, hanging out with NY deer, ShopRite sickness, Hudson River Hypnosis, the beginning of the thaw, Acme Whitefish Spread, getting glasses and Dosas in Soho with Carrie Turner, David Skosh Arend came for a brief visit, and some really good sleep. 
[/ut_one_half]
(cont.) Last week, the Indiana University New Music Ensemble finally premiered my dissertation, GONNA GET YOUR SOUL START DANCING. They made me so proud. David Dzubay is an awesome conductor with very keen insights on how to make things work. I usually am somewhat of a wreck leading up to a premiere, and this time was no different. It's usually so bad that I don't even enjoy the performance! But it was a mere 20 seconds in before I relaxed and let go (surrender is everything), and the end result was fantastic. I actually enjoyed hearing my music premiered! That's how much they captured the spirit of my piece. What a relief.
What's next? I will be teaming up with local photographer and genius Peter Hamlin to write a piano trio based on his photography. We are going to be exploring the visual and aural nature of local waterways through our own perspectives. The piece is slated for premiere in May 2016 at the Queens New Music Festival. Before that happens, MINDJOB (Version 2) will be performed by ALARM WILL SOUND in St. Louis and NYC (Sonic Festival), LEFT COAST CHAMBER ENSEMBLE will be playing NONSENSE OR SORCERY?!*#% in March 2016 (Mill Valley, San Francisco, and Berkeley, CA), and INSCAPE will be playing MINDJOB (Version 2) in the DC area in May 2016. 
Hard work + luck!
06/07/14 Under Construction!
If you have visited my website lately, I apologize for the dust! I deleted it (by accident) and am rebuilding with a shiny new theme. Hopefully it will be fully functional soon. If you have any suggestions, drop me a line.
Currently studying for oral exams and brainstorming my dissertation. The new rule for me is to live not as a closed fist but as an opening and closing hand – that goes for writing music, too. So by the end of the year I will have completed my dissertation for the IU New Music Ensemble. It will be a sequel to MINDJOB, the piece I composed for Alarm Will Sound in 2010. If all goes well, it will be premiered Spring '15.
Will hopefully have video from my April recital for you to watch. The amazing Russell Sheaffer created some gorgeous visuals for the live show, and they will be edited with the still video and audio for your pleasure. In the meantime, I have posted the audio for TRANCE MECHANICS on the LISTEN page. DO IT!
05/23/14 Academy Awards!
I cannot express in words how honored I was to receive an award at the American Academy of Arts and Letters. I developed a lump in my throat and got a little teary walking through the gallery and see the portraits of all of the previous inductees. And getting to meet such amazing composers/people was a treat, too. Although I rarely get starstruck, meeting Haruki Murakami was a little unnerving. I have been such a fan of his writing for many years, and to discuss how he thinks of his prose as music was such a treat. Still processing the whole event…floored!